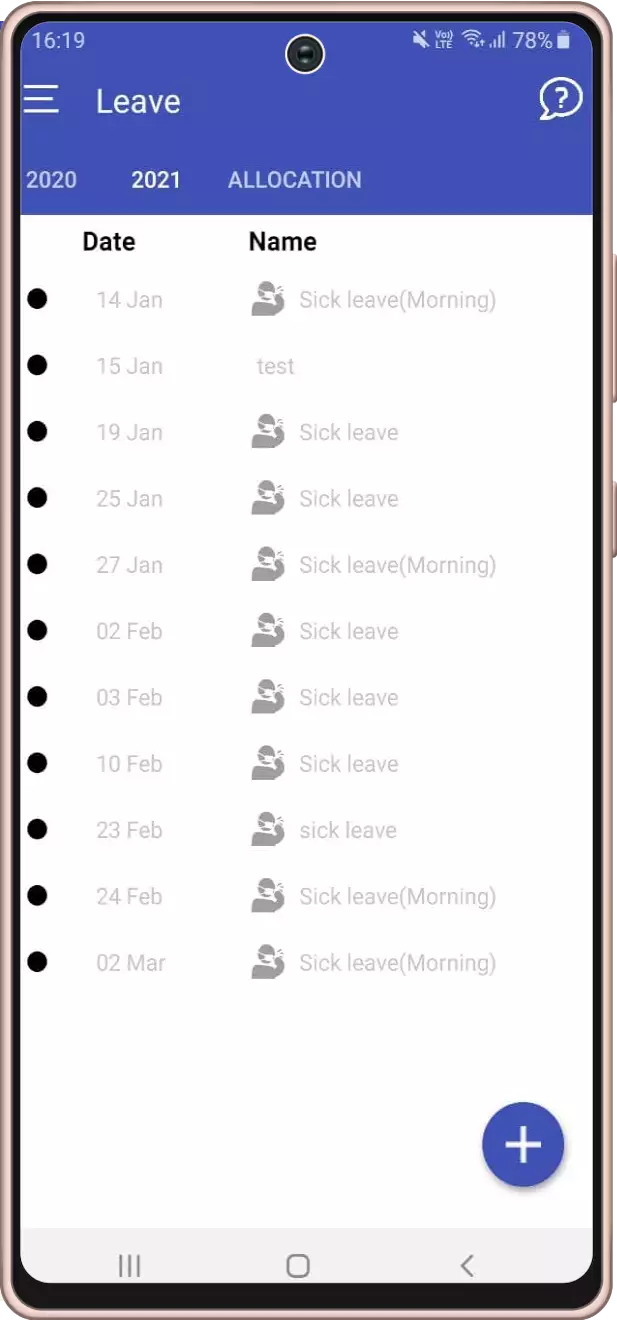 1. Click + to request holiday/sick leave.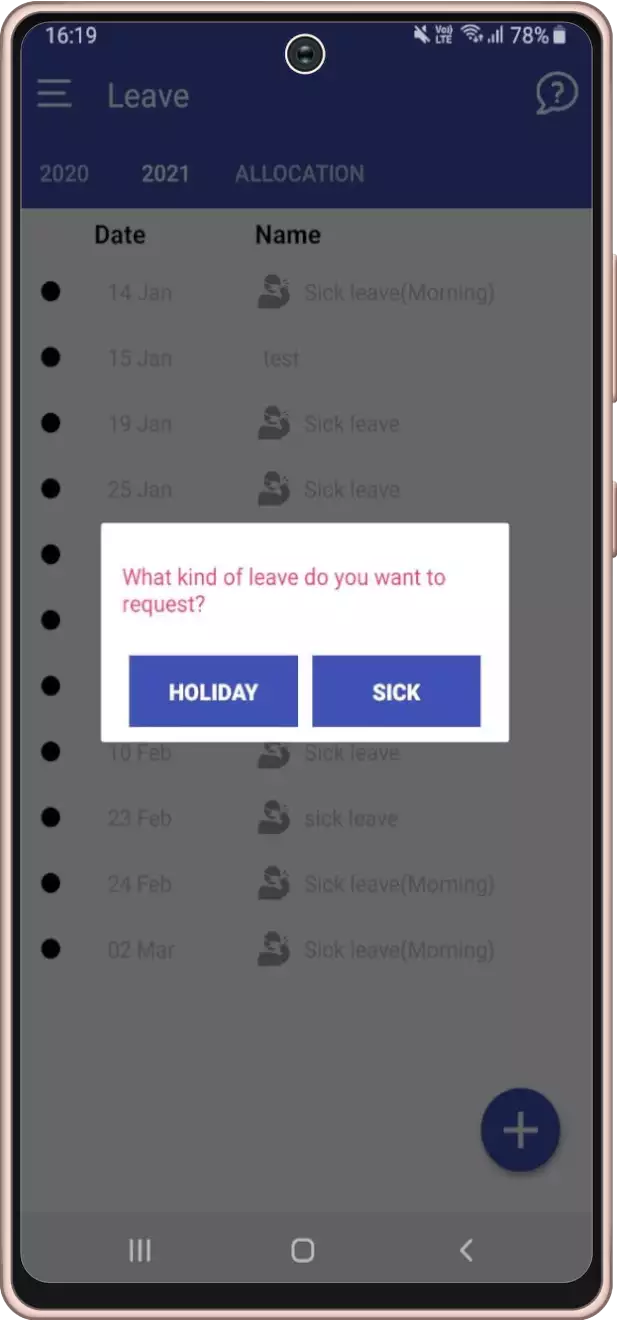 2. Select holiday or sick leave request.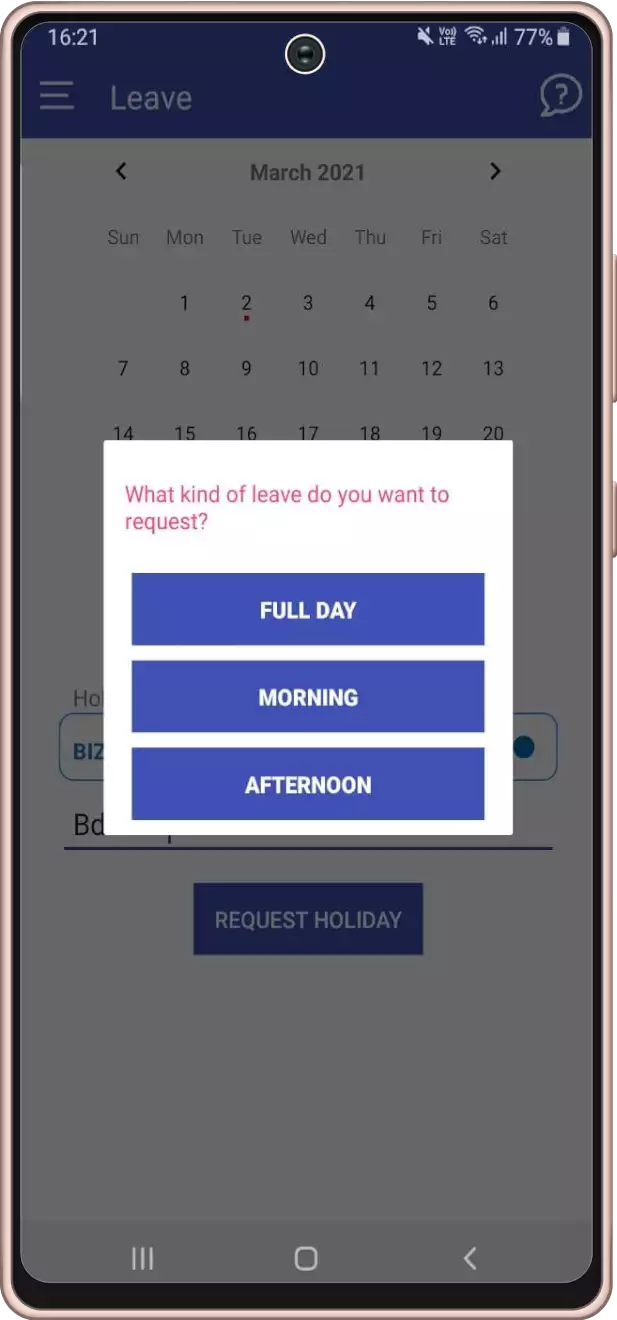 3. Select the date, type the reason, then select if you want to request full day, half day morning or afternoon.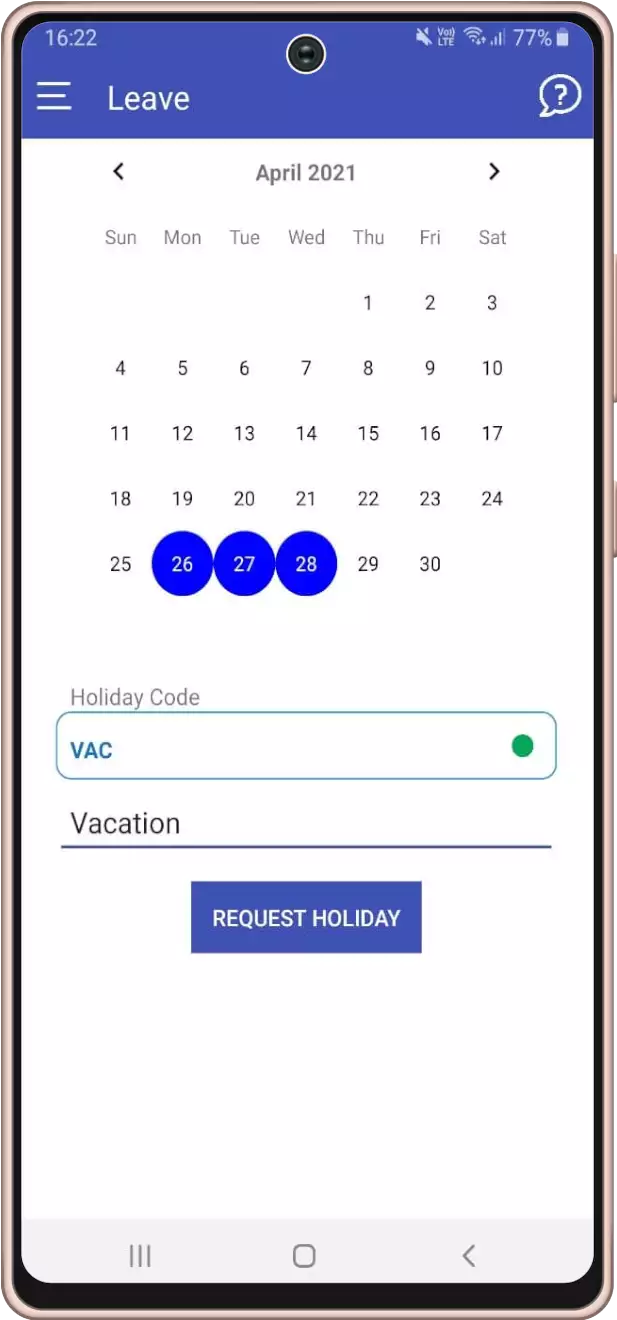 4. You can also request leave for a period, put description and click to request leave.