Candidates can apply with just a few clicks. They don't need to register.
You will receive an email when a candidate applies and a summary email with list of all candidates can be received daily or weekly.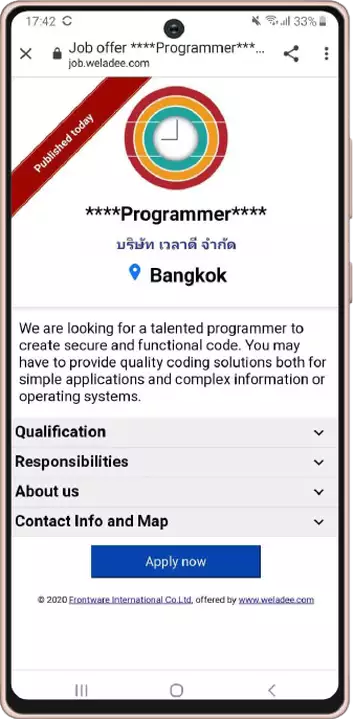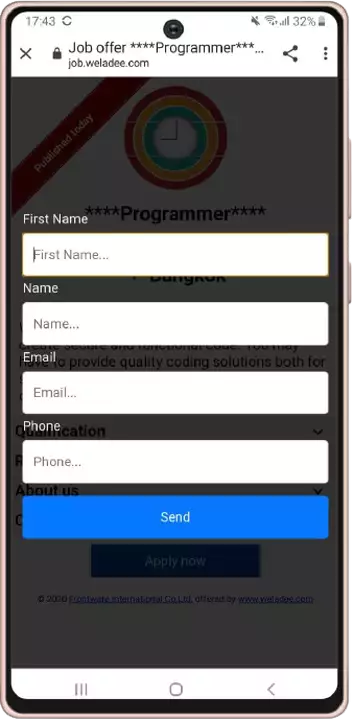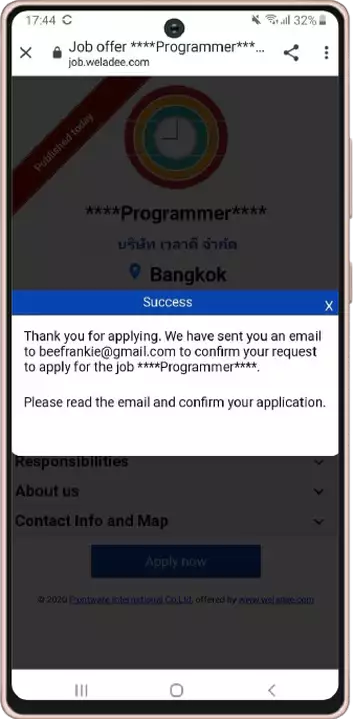 Keys for great classified:
Be clear in your description of the job
Use words a candidate would type to find the position
Don't fill a complete address in location, it has to be short like "Bangkok"
Avoid sentence like "according to experience" in field salary. The candidate wants to know how much you are ready to pay.
For Skill and responsibility: write a list, keep it short and clear
In field "About the company" write about company business, history, customers, ...
Once again, Weladee helps you in daily HR tasks.